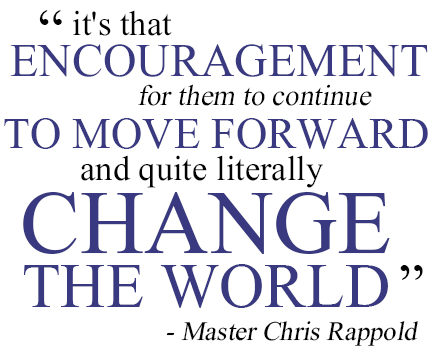 The Personal Best Good Citizen Scholarship honors students who exemplify the ideals of Personal Best Charity Good Citizen Scholarshipservice to their community. Although grades, athletic involvements, and extracurricular activities are all contributing factors in helping the committee select candidates, community service is the most important consideration. This scholarship provides recognition in the form of a $1,000 financial scholarship to students who consistently demonstrate service to others.
Candidates must be enrolled in a Personal Best Karate program in order to qualify for the scholarship. Each applicant completes an essay explaining the role that community service plays in his or her life. All applications are reviewed by the scholarship committee.
Applications accepted March 1 – May 15.
Tyler Springhetti, Wentworth Institute of Technology '18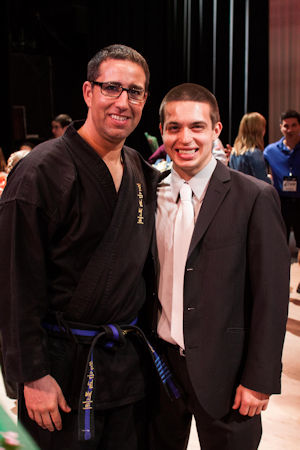 "The Good Citizen scholarship I received from Personal Best Charities was such an uplifting and crucial part of my college experience. Being apart of the Personal Best community I know the types students involved in our schools and how much they make a difference in so many lives daily. My peers, I trained with were some of the best in school and outside of school. Being selected was an honor as I knew that it was a very tough competition with all of my fantastic peers. The scholarship helped me financially attend Wentworth, and it prevented me from taking out more loans from the beginning of my college career. Thank you to everyone at Personal Best and the Charity for everything that they do!"
Vanessa Marascio, University of Vermont '21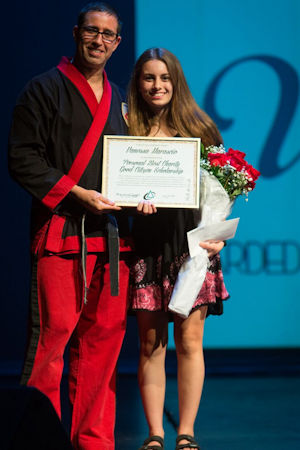 "Personal Best Karate has been such an integral part of my life for over a decade. Receiving this scholarship was an incredible honor. I feel blessed to be a part of such a caring community that truly wants its members to succeed. I was able to pay for all of my textbooks for this year with the scholarship. I am sincerely grateful to Personal Best Charities."
Jake Ten Eyck, University of Vermont '22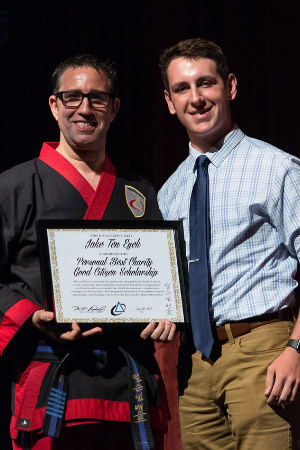 "Personal best has helped me grow from a nervous and shy child into who I am today. The program has taught me how to control myself and my emotions, allowing for me to become successful in social atmospheres. Personal best karate has pushed me to become better than I ever thought I could be and because of it I now look forward to a good future without any worries."
Nicholas Plotkin, Brown University, '20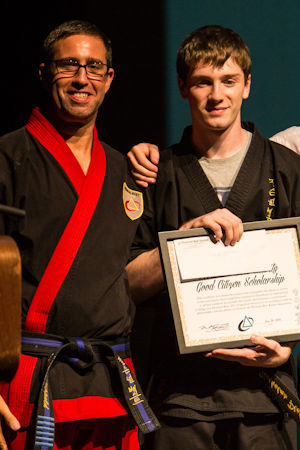 "It was an honor to be recognized by a community that had such a big impact on my life. The scholarship prize was a great help to me and my family as I moved on to college, and I am grateful that PBK Charity continues this tradition to reward other deserving students in the Personal Best family."